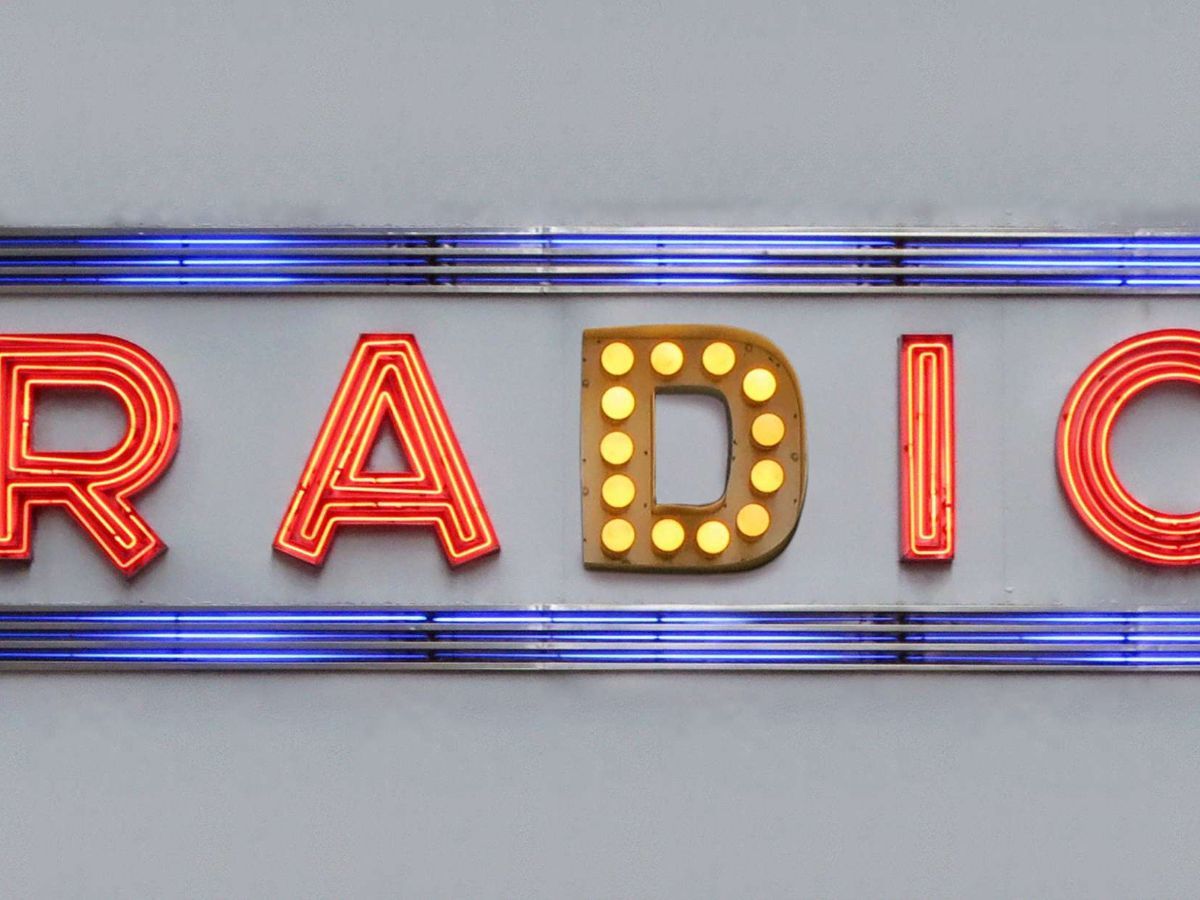 Photomontage © Anne-James Chaton
Launched on the initiative of French sound poet and visual artist Anne-James Chaton, RADIO will occupy the Auditorium of the Fondation Louis Vuitton for 24 hours non-stop from 6 p.m. Friday April 1 to the same time on Saturday April 2. The station explores every aspect of contemporary poetry, with readings, debates, concerts, performances, and talks, as well as fiction and documentary films.
Broadcast live online on the Fondation Louis Vuitton website and open to the public, RADIO's programs will host a wide range of figures on the living poetry scene from all over the world: authors, publishers, reviews, art schools, research centers, performance spaces, festivals… Scheduled in the form of four seasonal events from December 2015 to October 2016, RADIO also serves as a forum for the creative arts with commissions for around fifteen original works by poets, musicians, and visual artists.
Olivier Cadiot is our special guest for a spring season centered on Poetry and Rock. It will feature interviews and live sessions by Thurston Moore, Ian Hatcher, Arnaud et Jean-Marie Larrieu, and Pierre Hermé, as well as by Pascal Bouaziz (Mendelson, Bruit Noir), Christophe Fiat and Nicolas Fenouillat, Rodolphe Burger, eRikm, Collectif W, and Laurent Poitrenaux…
To coincide with the exhibition "Bentu" and the presentation of a selection of Chinese works from the collection of the Foundation, these programs will also include interventions by artists from China: Tian Leilei, Yan Jun, and Yuhang Li, as well as a "China" playlist created by Léo de Boisgisson.
Editorial committee for RADIO: Thomas Baumgartner, Anne-James Chaton, Jean-Michel Espitallier, Bastien Gallet, Françoise Lebeau, Emmanuelle de Montgazon, and David Sanson, and, for the Fondation: Laurence Bossé, Suzanne Pagé, Claire Staebler.
The programs are presented by Thomas Baumgartner, Anne-James Chaton, Hubert Colas, Thomas Corlin, Jean-Michel Espitallier, Bastien Gallet, Philippe Langlois, David Sanson, Emmanuel Rabu, and Nathalie Viot.
With the participation of Radio On, the student radio station of the Ecole Supérieure des Beaux-Arts in Le Mans (ESBA TALM)
Station director: Mathilde Faist
Reporters: Valentin Alizer, Wendie Autrique, Léa Dumand, Nikita Fauveau, Jeanne Minier, Koré Préaud
Sound identity and design: Arnaud Ouin, Benoît Villemont, Thomas Rotureau
Education coordinator: Diane Debuisser
Coordination: Philippe Langlois
For more information, please download the press release.